< See all materials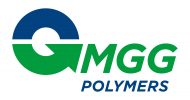 Applications
Automobile and truck
Building
Cosmetic
Hobbies
Industry and tools
Medical
Transformation
Blow-moulding
Extrusion
Injection
Sheets
MGG PP is the recovered polymer family produced by BREPLAST S.p.A. according to specific production and quality control norms and tested over time.
MGG PP come from the selection of post-consumer rigid and flexible food packaging.
MGG PP is filtered from 200 to 1000 microns and its melt index is between 7 to 25.
Good mechanical resistance
Compression resistance
Various dark tonalities
Mineral filled as Talcum or CaCO3
Pas de fiche technique disponible...