< See all materials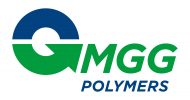 Applications
Automobile and truck
Building
Electric and electronic
Hobbies
Industry and tools
Sports and hobbies
Transformation
Normes
MGG Polymers is dedicating a brand new compounding line exclusively to the production of the recycled PC + recycled ABS blend from the MGG group sorting centres.
The MGG PC/ABS range has standard grades of MFI 20 – 24, in black or grey.
Already used as a replacement for virgin materials from large producers, MGG PC/ABS is chromable and can be used for applications in
automotive, household appliances, …
Standard grade PC/ABS 5366 and PC/ABS 5366 90/05 gloss black, EvoSource PC/ABS Premium grade.
Good impact resistance
Good mechanical strength
Batch stability
Consistent quality
Metallizable
Pas de fiche technique disponible...