< See all materials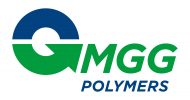 Applications
Automobile and truck
Building
Cosmetic
Electric and electronic
Industry and tools
Transformation
Normes
Mastery of supplies, high quality recycled materials. MGG HIPS is a range of PS recycled in granules, recycled and recycled.
Propreties
MGG Polymers determines its added value in the control of its supplies. This are recycled plastic materials from closed circuits closing the loop in high value plastics.
Certified ISO 9001, MGG Polymers operates controls throughout the process: input analysis, check points in production, certifications and rheology tests of production batches. Standard range MGG PS 3122 and PS 3122 90/05 glossy black.
Range
Modified shock
Stabilized heat
Available in Gray and Black, Gray / Beige and other colors on request
Pas de fiche technique disponible...