< See all materials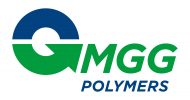 Applications
Transformation
Blow-moulding extrusion
Bottling
Extrusion profilé et câblé
Normes
MGG Polymers launches a new solution of recycled PE !
Come from PCR Post-consumer recycling waste,  MGG Group collected from HouseHold collectivity in Austria to supplied internal MGG polymers production.
MGG Polymers is having the most innovative recycling equipment, filtration system and separation process to offer an high quality and better purity products than usual PCR PE.
MGG Polymers PEHD is 99% pure and announced process stability and stable consistency between batch to batch. Sources of raw material are  constant and reliable.
HDPE MGG 1114 Black 90/05   is a grade 0.9 MFR
– Application Extrusion / Blow molding
– As Electrical Pipes, Tubes, bottles and cans, …
– Black color available (grey under R&D)
Pas de fiche technique disponible...