< See all materials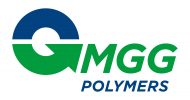 Applications
Automobile and truck
Building
Cosmetic
Electric and electronic
Hobbies
Medical
Transformation
Normes
MGG ABS Plastic granule products.
The post consumer ABS (acrylonitrile butadiene styrene) copolymer plastic offers you a high grade recycled plastic with enhanced easy flow properties that are ideal for plastic extrusion and injection moulding processes.
The high grade ABS compounds are a competitive and environmentally sustainable alternative to virgin plastic polymers, ABS plastic compounds are available with a high melt flow rate for injection moulding, with applications that include electronics, home appliances, consumer products, building and construction products, and automotive components.
Pas de fiche technique disponible...