< See all materials

Applications
Automobile and truck
Building
Cosmetic
Electric and electronic
Medical
Transformation
Normes
Food contact – FDA
UL94 – yellow card
ACRYREX PMMA produce by Chimei has excellent weather and heat-resist character, also an excellent transparency and gloss.
Besides, the PMMA ACRYREX has stable physical, chemical, optical and electrical characters.
PMMA ACRYREX may be widely applied on electronic panel, mechanical parts, watch and clock shell, motorcycle and automobile indicator, tele communication material, insulation parts and sun glasses, etc.
Special Optical Grade
Total light transmission is 92%, refractive index is 42.12 reflective angle is 42.12 degree, excellent weather endurance.
GAMME
Standard : ACRYREX CM 207
High fluidity : ACRYREX CM 211
Extrusion : ACRYREX CM 205 et CM 203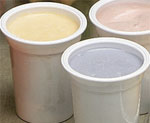 Notre contact
Brun Jean-François
Product Manager
06 89 84 45 02
jbrun@polymix.eu